I have an annual ritual of sorting through the to-read lists that spawn on every note-taking and bookmarking tool within my reach, and choosing fifty books to put on hold at the library to maintain the steady drip that feeds my reading addiction.
Or rather, it used to be an annual ritual. The last list of fifty took me two years to read. Leaving the office job eliminated not only the reading-devoted two-hour daily commute, but also the acute desire to escape into more interesting worlds.
Since resolving, a few years ago, to stop bingeing on entire oeuvres of newly discovered favorite authors and switch to a more balanced diet of fiction genres, non-fiction and classics, I'd started keeping notes of everything I'd read, which eventually turned into spreadsheets and… is this post getting too obsessive for general consumption? Want to see my pie charts?
Anyway, ahem… since I'm in the list-sorting phase now, I figured I'd share some stuff. Here's a medley of bookish links:
My one unfailing source of book reviews and reliable recommendations. Expect to find the best new releases in science, technology, science fiction & comics here.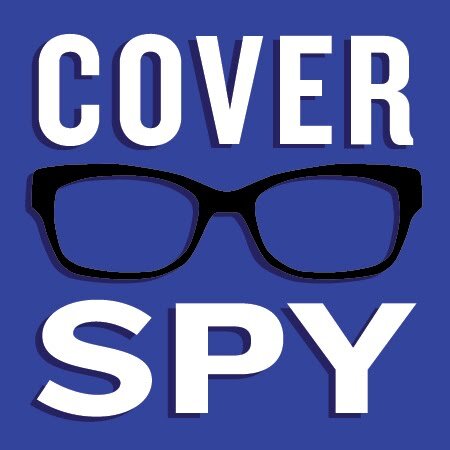 Since I usually peek at what people are reading in public anyway, I joined the new Toronto chapter of a shadowy book-lovin' spy agency that reports on what people are reading in public places. You can follow us on Tumblr or Twitter. (There are also NYC, San Francisco and DC branches of CoverSpy which – depending on where you are of course – you may find more geographically appropriate.)
Goodreads is a book-centric social network. You share what you're reading with your friends and get book recommendations based on "people who like this book also like these books" principle. It was bought by Amazon last spring, so you know they're harvesting your data, but fortunately it doesn't seem to be pushing sales. You can even set a library catalogue as your preferred place to get books when you discover new ones you want to read.
In the interests of science, I joined Goodreads and added everything I've read in the last five years, plus most of the books I own. (This took three days, btw – the sacrifices we make in search of better reading material.) It did recommend a bunch of books that look interesting, but, in the end, the main outcome of this exercise was to make me realize that the hundreds of books I've already read are just a tiny drop in the ocean of books I still want to read. If you're on Goodreads, come friend me there, so we can float on the ocean of books together.